Here, we will cover the below.
Why SEO?
Many fortunes have been made using Google search.
You've probably seen the Google advert that says "Right now, people are searching for a business like yours." That is called Paid Search, where you pay Google to advertise. It's in Google's interest to charge you each time somebody clicks on your Google advert. However, it's in your interest to connect with those people as cost effectively as possible. Enter SEO: Search Engine Optimisation.
In our experience, SEO can give a far better ROI than paid search, especially in the long-term. It's a rule of economics that supernormal profits attract competition. We've seen businesses that initially did well with paid search only to find that returns later diminished and even reach the point where they couldn't even recoup their investment. Essentially, companies outbid each other until all the money ends up in Google's pocket. Had those businesses started SEO earlier, they would all have seen better long-term returns.
This was proven in a recent poll conducted by a major search engine publication in February 2020. The biggest problem faced by PPC advertisers is increasing competition, i.e. increasing costs per click and decreasing ROI: a nightmare scenario.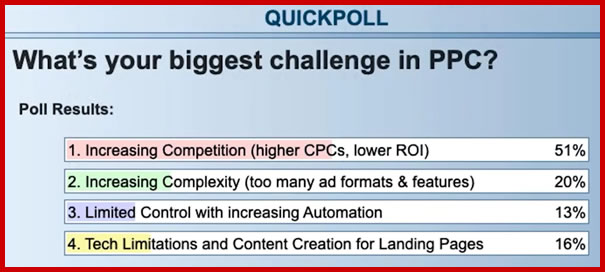 Which types of SEO are there?
Some of the services we offer are shown below. You can see our results, that even the UK's largest agencies would have difficulty promising, here.
Why Ipro Digital?
SEO is our specialty. We are a premier provider of SEO services and data. We are a different kind of company in that we are more thorough and precise than any SEO provider we have seen elsewhere. Plus, we provide incredible value.
We invest a lot of time and money into perfecting our SEO processes, to give you:
The best possible results
For the minimum possible cost
In the shortest possible timeframe
With minimal disruption to your business
Experience has shown our methods to be well ahead of the curve. We often apply them without even thinking about them, then see people publishing articles about them several years later. We don't do average.
We looked at the best available SEO solutions in the market before creating our own proprietary systems aimed at ensuring our clients receive the best possible ROI. There are no other SEO systems available in the marketplace that can do what ours do. Plus, our systems are patented and not publicly available, so this gives a big competitive edge to those of our clients who use it! To better understand exactly how we get the best possible return for each keyword or keyphrase, you can read our article How We Maximise Your Profitability and Chances Of Success or simply contact us to see how we can benefit you.
Do you have proof of spectacular results?
Yes, of course. We have published more than one example of us having achieved unusually good results for large organisations ($100 million annual revenues and upward), showing success for different types of SEO, such as Onsite SEO, Offsite SEO and specifically Link Building for complete transparency. Here are some examples that show how:
How do SEO campaigns work?
We centre SEO work around your organisation's needs, usually in the following order:
Setup, Research & Reporting
This phase includes initial conversations to understand where your organisation is today, where you would like it to be and how SEO can provide maximum benefit. This is followed by setup of the necessary tools, tracking and goals, which is then followed up by relevant research and planning.

Onpage SEO
This involves in-depth research and reverse engineering of those who are already succeeding at what you wish to achieve and planning a stronger strategy to beat them. We then implement this, and if possible, we do this in a way that will be difficult for them to beat.

Content creation (if applicable)
Content is now created if we have found opportunities that we believe will benefit your organisation and pre-agreed this as part of the project scope.

Offpage SEO
Here, we use similar strategies as with Onpage SEO. We acquire only topical, relevant, high-quality links, and strategies are often combined with your content strategy, if the latter exists.

Monthly Reporting
This includes a list of the work done each month and the progress.

How much SEO might I need?
Each case is different. The best thing to do is book an initial 2-hour consultation for £170, during which we will:
Understand what your organisation does.
Discuss your current website setup (it will be necessary to have your designers and developers provide certain relevant information there and then).
Evaluate precisely which services are best suited to your needs.
Understand whether your organisation had previous marketing work carried out.
Explain which SEO would be most beneficial to you, with a rough outline of which areas we would focus on.
Share an SEO framework with you, including explaining some important SEO concepts with an illustrated example of how your competitors are winning.
Almost everybody seems to want their website optimised, but there are cases where we feel that SEO might not be of benefit, or that it would be more beneficial to undertake different activities such as conversion rate optimisation or website design or development work, which we may also point out in the consultation.
Which SEO should I avoid?
There are countless people who call themselves SEOs and do not know what they are doing, and several SEOs who know but lie to prioritise their profits. Common types of SEO that we recommend avoiding, as they can result in losses for your organisation rather than good, include:
"Guaranteed SEO"

[+]

Cheap links

[+]

Fixed monthly packages that cost a few hundred pounds per month (or less), and SEO "packages" in general

[+]

Outsourced SEO

[+]

Some of the "big agencies"

[+]
We have had clients lose hundreds of thousands of pounds in fees for useless SEO and millions of pounds (yes, sterling!) in both sales and company value following SEO mishaps, so it is important to choose the correct methods and provider.
What does SEO cost?
Buyers generally have no idea how to gauge the real value of what they are buying, but the same theory applies as when buying anything. We would not entrust home or car repairs to someone who charges too low a price, and the same applies to SEO.
In practise, cheap SEO tends to be the most expensive, as buyers face the risks of:
Receiving no revenue.
Paying to fix the broken work, which can cost far more than the original SEO work (the dreaded black spot of negative ROI).
Paying for the work at least one more time.
Facing the disruption of being involved in the work at least twice.
The largest cost of all: Losing profits for the entire period starting from when the work should have been done correctly the first time, which is likely to be a much bigger loss than the difference between an overly cheap SEO provider and a good SEO provider.
We pride ourselves on our track record of results that you will be hard pressed to find anywhere - even at far higher prices. Our prices for this service are typically just £85 per hour for consultation and £100 (GBP) per hour for implementation, and/or are combined with a modest percentage of ad budgets, profits and/or revenues.
We begin with a minimum of 20 hours per month for a minimum of 5 months, so that we have time to understand you and your business, and can take it from there once you see just what and how much we do. Our clients bring repeat business, and for example, as at July 2019, we are currently discussing a sixth engagement with one of our larger clients.
Please note: If you request SEO from us, we expect your setup to be of adequate standards for us to execute our work. It is required that you will not have confrontational or unresponsive team members or technical issues. If you need other services to complement your SEO, these categories can be found on our solutions page.
How long does SEO take?
Time taken to see SEO rankings does vary by situation. Even the good people at Google have correctly stated not to trust anybody who gives guarantees of results. If anybody tells you otherwise, it is not true. It is very important to be careful about SEO techniques used, and spend adequate time, so that when Google update their algorithms, your webpages will not suddenly drop to Page 3 of Google results, effectively becoming invisible, and destroy your revenue streams. If you need overnight results, then you are looking for paid advertising (a different service), although we usually recommend avoiding it for the reasons explained at the top of this page. As for SEO, you can receive faster results if we have more hours available. We will, of course, do our best for you.
We usually see results very fast compared to others in the industry, especially given that we only use clean techniques. We have seen clients' webpages starting to rank on page 1 of Google (and other search engines) within just a week of launching SEO campaigns, and up to thousands of clients' webpages ranking on page 1 of Google within 2-3 weeks of SEO campaign launch.
How can we get started?
If you want GOOD SEO, or if you have had a bad experience with SEO in the past, you can contact us here for a free strategy session.